Replo Projects
In Replo, each Shopify store is represented by its own project in the Replo dashboard, and if you're involved in more than one project, you can see them all here.

Sharing Projects
When you click into a project, you'll see a "Share" button at the top left. Use this to invite your teammates and collaborators by email to edit your store's pages.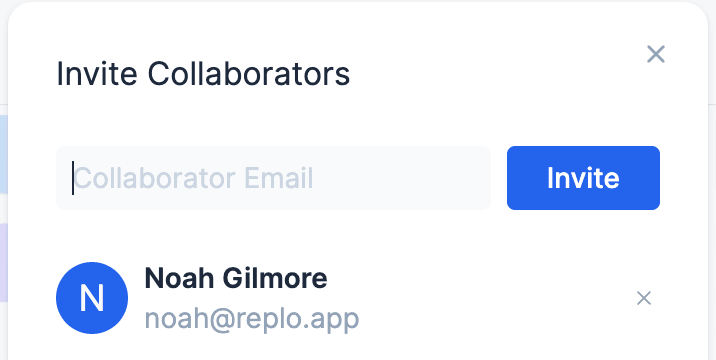 There is no limit to how many collaborators you can have on your store. There is also no limit to how many stores your user account can have collaborate access to.
Pricing
Replo is free to use where you can create and publish as many non-published pages/blogs/sections as you'd like. We only start charging once you publish your first page (or blog/section). Replo plans are per store (development stores are free). More info can be found at replo.app/pricing
Moving Replo Content across Stores
Many users will reuse content across multiple stores or develop content on one dev store and then pull it into a production store when it's ready to be used. Doing so is as easy as copying the components from one store and pasting them into another. This can be done for a full page, a whole section, or a single button needing to be reused.
🗒️ Although content can easily be moved, it's important to know there may be rendering or styling differences caused by variations across the Store's themes.