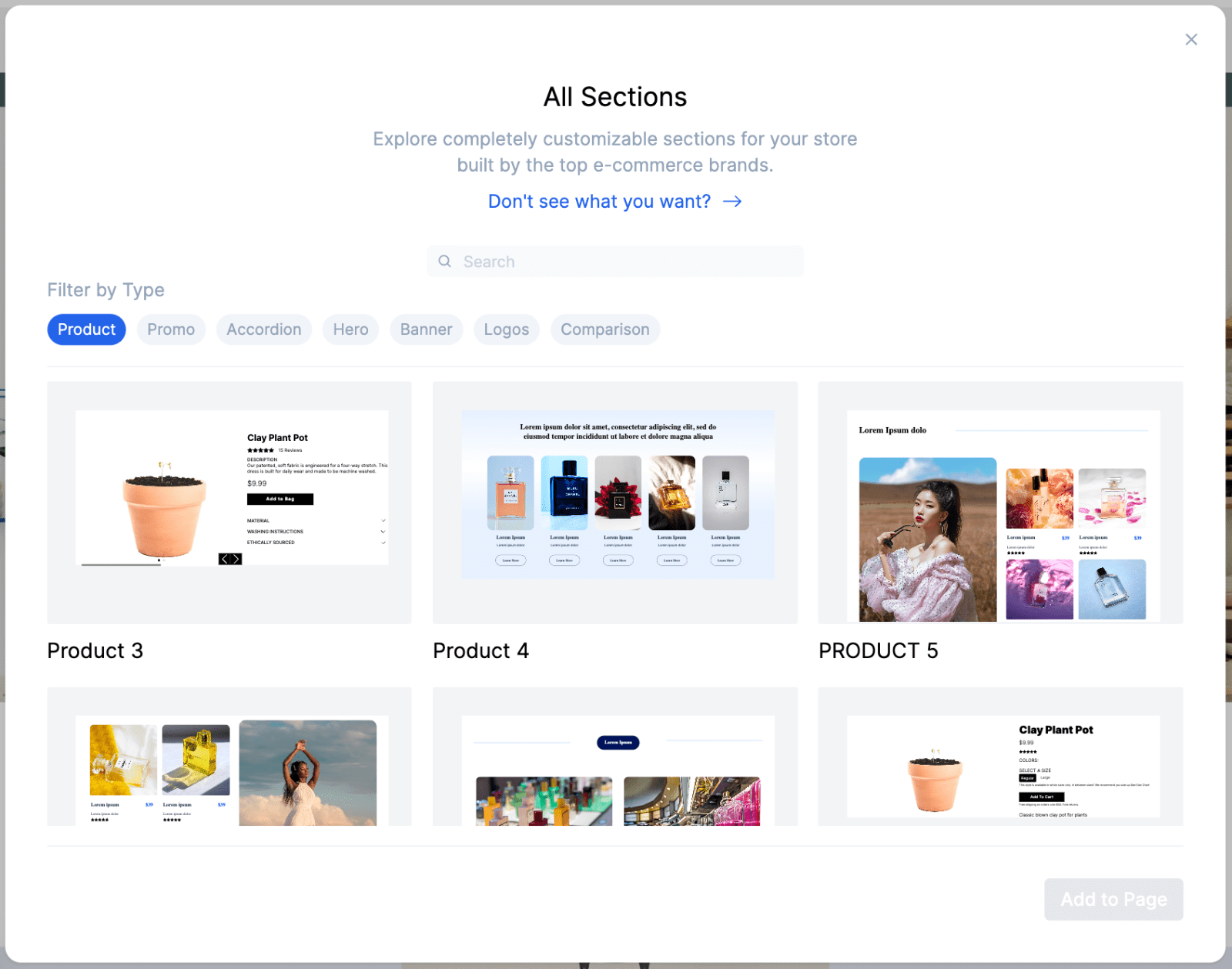 Replo has hundreds of pre-built Shopify sections available - whether it's a product feature, logo bar, or reviews highlight section, Replo's built-in section library can help you build your pages faster using common templates.
Every section in Replo is 100% free and included for use unlimited times within your Replo plan.
To Add a Section from the Replo Section Library:
Navigate to a page in the Replo Editor.

Find the "Browse" button in the header and click it to launch the section library.

Search for the section you want to add, or browse through all sections and filter by section categories (e.g. for product highlights, or banners).

When you find a section you want, select the section and click "Add Section" to add the section to your page.
Suggesting a Section to Add
If you're looking for a common section that doesn't exist in Replo's library, we'd love to add it! Feel free to reach out at support@replo.app, or use the "Don't See What You Want" form in the Section Library.